Do you remember that company Fossil? The watches and leather goods used to be popular but I feel like we have all been sleeping on them. I have found cute jewelry, bags, wallets, and clothes. Just so you believe me I found a few cute things that might just be must haves.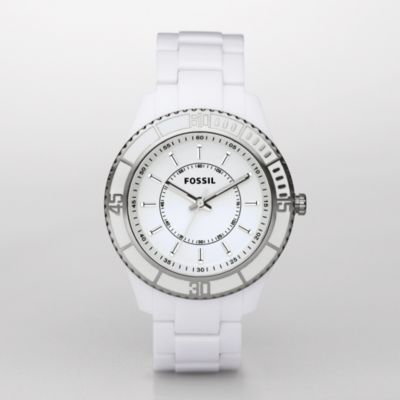 Fossil Stella White Topring Watch
Tell me who can resist a white watch against their amazing tan, I mean really! How hot is that! I know some people choose to get a bedazzeled watch but a simple white watch is all you need all summer long.

Fossil Key-Per Large Dome Cosmetic
Summer parties and get aways you need to have your beauty arsenal with you! This pattern is retroly hot and perfect! Its large enough to hold your iron, brushes, cosmetics and whatever else you want to stuff in it. If you are bold enough use it as a bowler bag.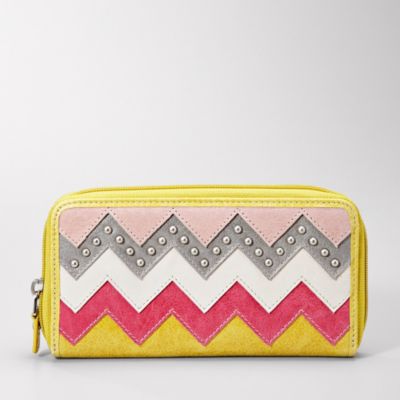 Fossil Candy Zip Clutch
Do I really have to say anything about this clutch? I is leather soo it's a no no for me but it is amazing! You can use it as a wallet after the warm months or use it as a clutch. The colors are hot and the bad is definitely original.

Fossil Vintage Posy Earrings

These are simple I know but soo elegant. You can even use these as everyday staples. I usually go for smaller delicate earrings mostly so I can pile on the rest of my accessories without over powering.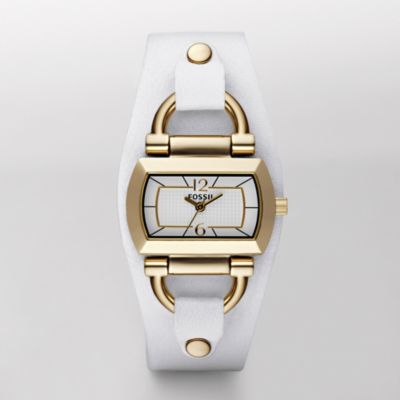 Fossil White Cuff Three Hand Dial Watch

I am not usually a watch person. I am left handed and typing on a computer all day watches and bracelets get in my way but I cannot resist this watch. It gives a little nod to Gucci I think and is crazy classy. This watch everyone needs to add to their summer wardrobe.